Title of the post is from a Florence and the Machine song.
Anyway, this week has been quite fun. I want to be productive this summer so I've been looking for workshops I could enroll in. I want to take painting classes (as evident from the photos below, I suck at it) but my mom wants me to continue theatre acting.
Last Wednesday, I tried painting. I've come to accepted the fact that I'm no good at it but at least, I know there's always room for improvement. My "paintings" don't look as different as the ones I did in preschool. I'm not even kidding.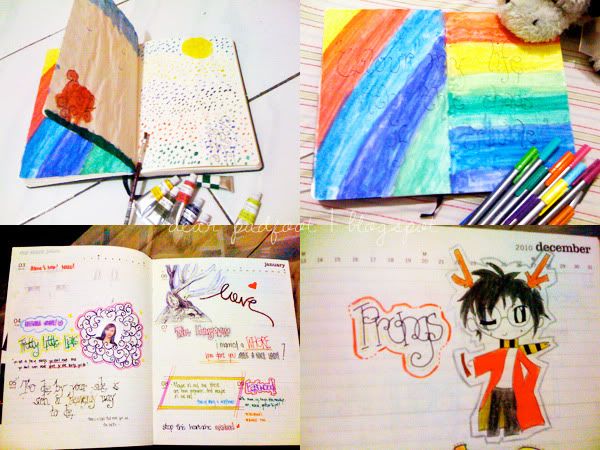 First two photos: Some of the things I did last Wednesday. I honestly had no idea what I was doing. You can laugh at my feeble attempts in "painting".
Second two photos: Some pages off my Starbucks planner. My planner isn't really a "planner", it's more of a notebook with doodles, pictures and lots of stuff written in colored pens. It's also not obvious on how much I love James Potter. No, not really.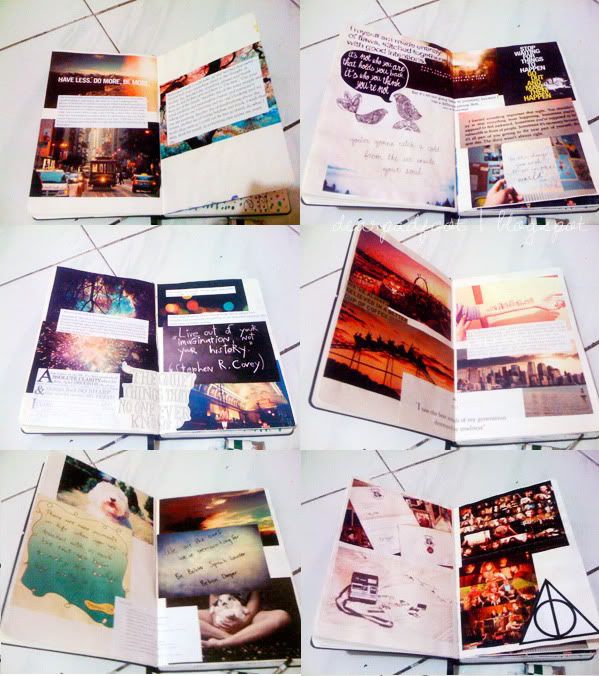 I also started working on my Inspiration Book. It's a project that I've wanted to do for so long. It's a notebook filled with all sorts of things that inspire me. :)
Today has been great, I was finally able to watch Sucker Punch with my mom. The movie's been getting mixed reviews, some people liked it, some people didn't. I'm one of those people who absolutely enjoyed it. I love movies where girls kick ass.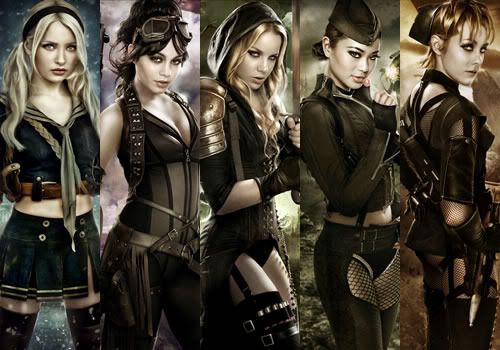 My favorite was Babydoll, of course. I love Vanessa Hudgens but I didn't quite like her character that much (she rocked her outfit, though). The ending was totally not something that I expected, which was good because I like twists in movies.
image credit: mia-culpa from tumblr
"
The movie is like this
demon
that rises up and starts to have a
life of its own
... you say '
This is the movie I wanna make
', then you decide on
something more
spectacular
once you have the people and the set. All these things
come in one place
, and it starts to move and
breathe like a monster
, and you just ride it.
" -Zack Snyder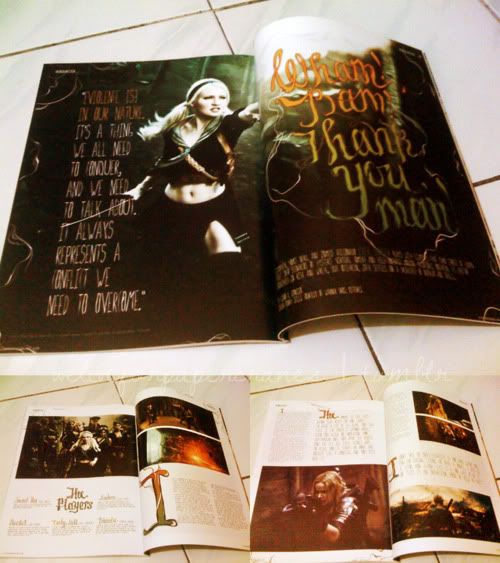 Sucker Punch (and its director, Zack Snyder) was also featured in Status Magazine's March issue, so make sure to grab your copies now. :)