Today was my first day in Bayo for their internship program. It was a fun day. Everyone was so friendly, it was like they're welcoming us into the family.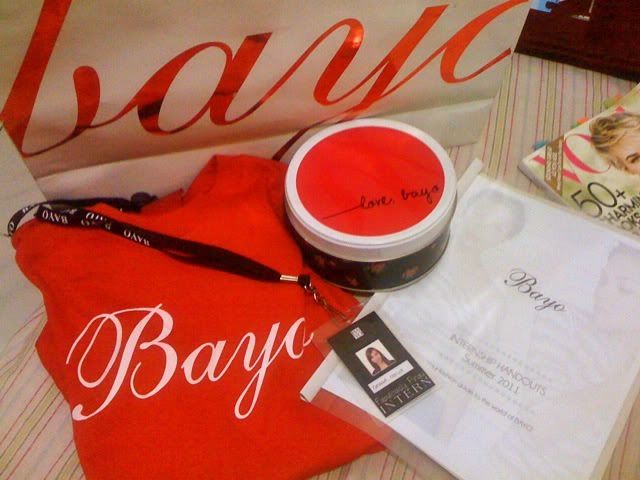 They gave us goodie bags which included our shirts for work, our ID tag, our internship handouts and freebies. We have to redesign our "Intern Shirts" for work. I'm honestly excited about the activities in store for us in the next two weeks. We'll be assisting in photo shoots, contributing ideas, dressing up mannequins in stores, assisting in graphic work and layouts and many more.
We had a mini pizza party after the presentation and the tour. During the pizza party, everyone was making friends with each other and too busy socializing. I was busy in one corner munching pizza and being my shy, awkward self. This girl Clar approached and talked to me. She studies Fashion Design so she was very excited about the internship. She talks to everyone and she makes friends so easily, I don't know how she does it haha. I was quiet most of the time.
All the girls were all nice and friendly. I really think this is going to be a fun experience.