Freeway has been one of my favorite clothing brands since high school, and I've been a loyal customer of it ever since. Back in 2009, the brand has reintroduced local art with its Freeway loves Art: National Artist Collectors' Series, featuring local artists such as Nick Joaquin, Jose Garcia Villa, Ramon Valera, and F. Sionil Jose. Last night, Freeway launched its newest collection, the sixth installment in the series, featuring the works of Vicente Manansala.
Vicente Manansala was a Philippine cubist painter and illustrator. He was hailed a National Artist of the Philippines in Visual Arts back in 1982. His works are featured in the Honolulu Academy of Arts, the Lopez Memorial Museum in Manila, the Philippine Center in New York City, and the Singapore Art Museum. His passion for art has continued to inspire thousands of artists up to date.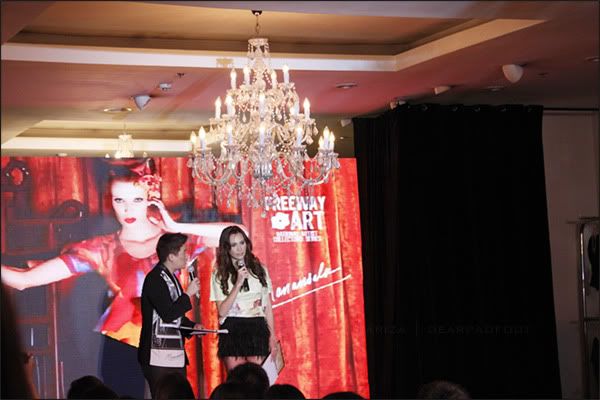 The event was hosted by Divine Lee and Tim Yap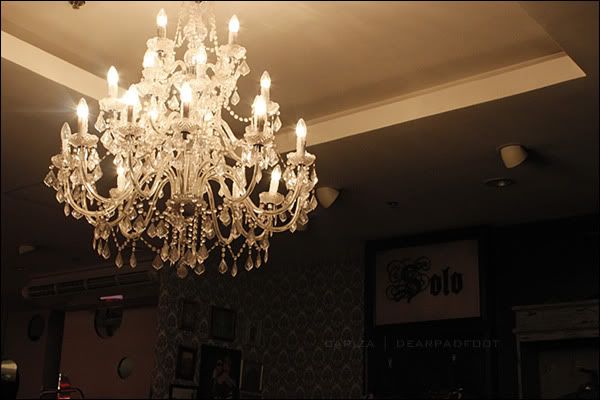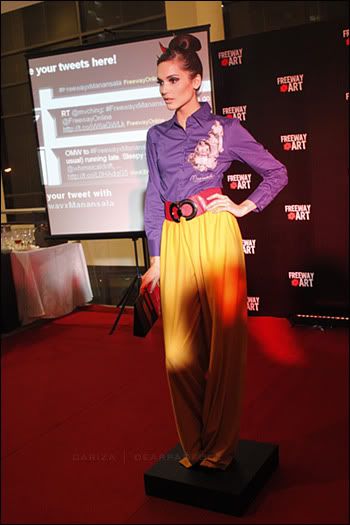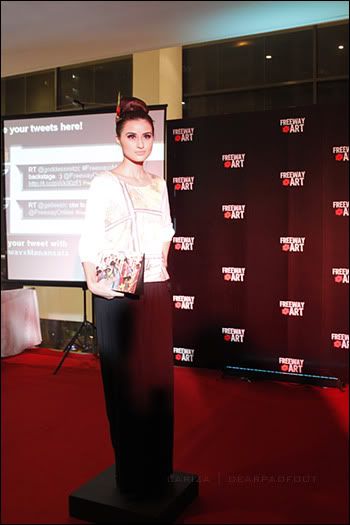 Art + Fashion is the ultimate combo and this collection is the perfect proof of it. :)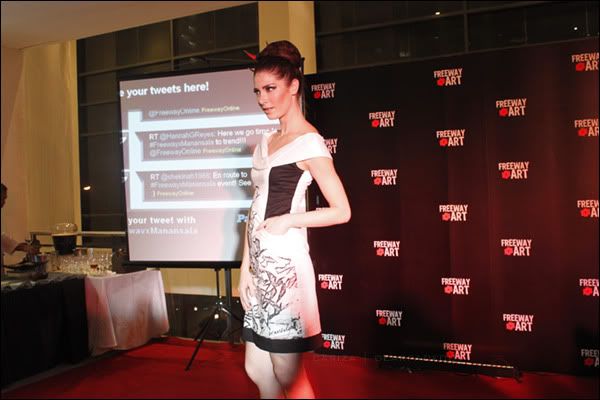 Aren't the pieces so beautiful? I'm definitely going shopping on Freeway this Friday!


Me, being awkward haha
(top from Freeway, skirt from Forever 21, accessories some random thrift stores, black booties with ribbon from Hong Kong, my ever faithful bag from Nine West)

I attended the event with these wonderful people. It was so nice to hang out with them again :)


My dates! Jonver (I missed you so much huhu), Erika, Dianne, Char and Jessa (not in photo :c)
photo from Dianne who got it from Ana haha
with the lovely Chai of littleforestgirl.net! :) I finally met her! <3

Char modeling her freebie bag haha!
Ana
of Anagon with Divine Lee
Nice to meet you, Ana! And thank you so much for my new favorite headband. :)

She was so gorgeous, I was starstrucked (as evident from my face) /hides
Thank you, Freeway, for having me and thank you lots to my "dates" for this event. Thank you for the freebies too. I had a wonderful time! Until next time. :)
PS. Shout out to
Kisty
whom I missed so dearly during the event. :( Come back to Manila, PLZ. Ride a boat. Swim if you have to. HUHU. 8D