My dear friend
Char
took me with her to
Studio Boheme
a few days ago. I was feeling a bit weary that day, but I still gladly went with her since the store is located in Katipunan, a place I know by heart. Plus it's an excuse to bond with her. Yay! :)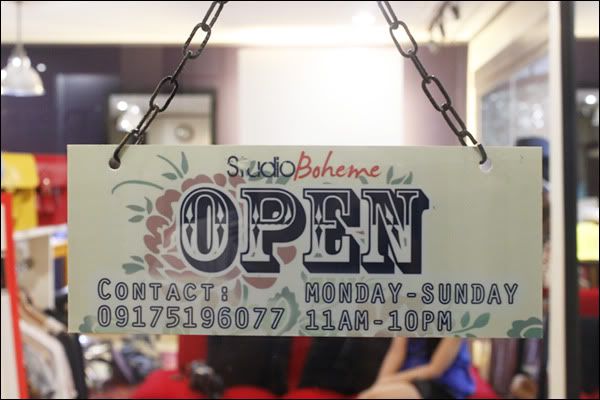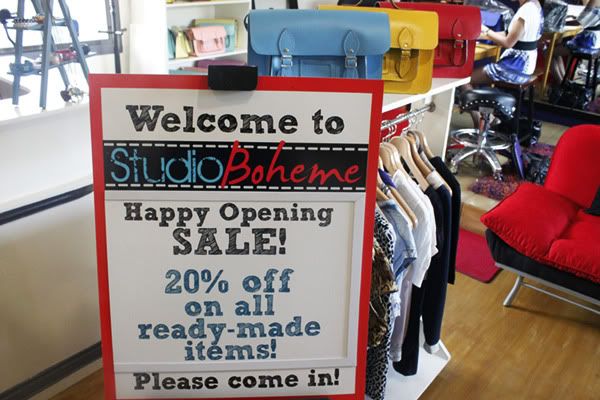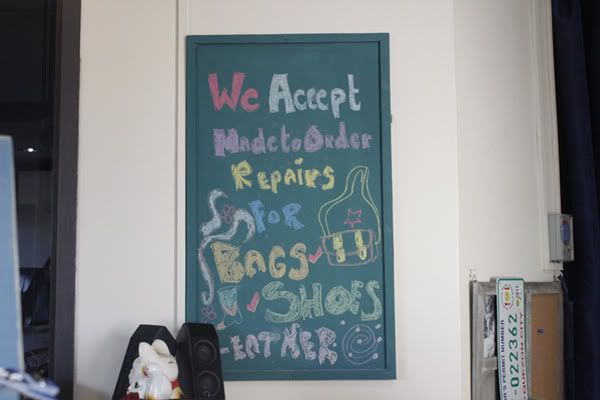 Studio Boheme
is owned by the lovely Marquita Santos. They sell custom and ready-made satchel bags, shoes, and other leather/leatherette products. Aside from that, they also sell vintage clothing and one of a kind accessories.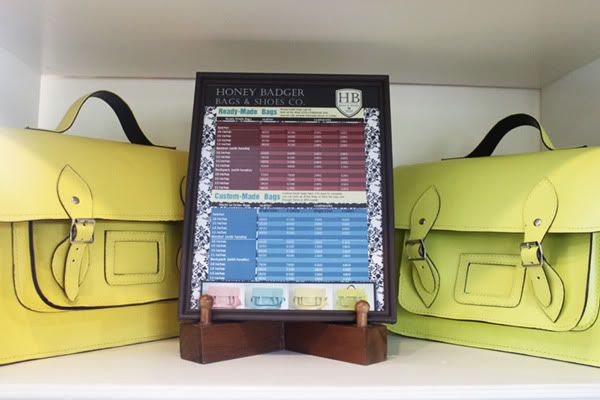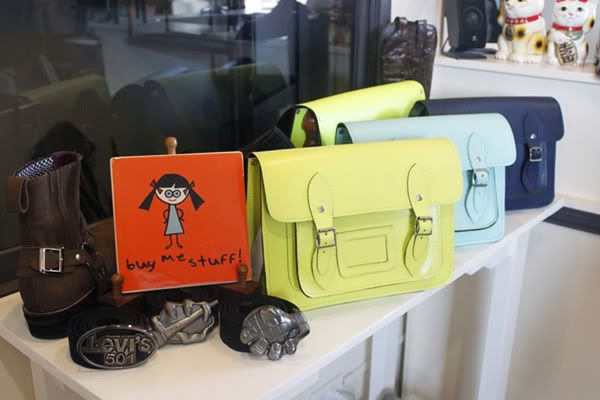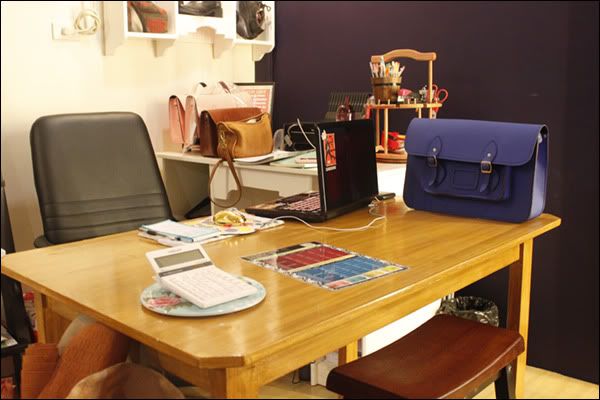 I fell in love with the store and its homey ambiance. There were pretty colors that pop everywhere; the bags on the shelves, the clothes, the appealing store sign, etc. There was a red couch in the room which basically screams, "Welcome home!" I wish I could live there for an eternity.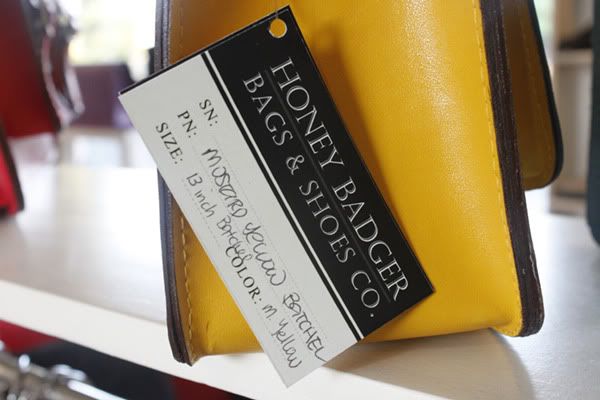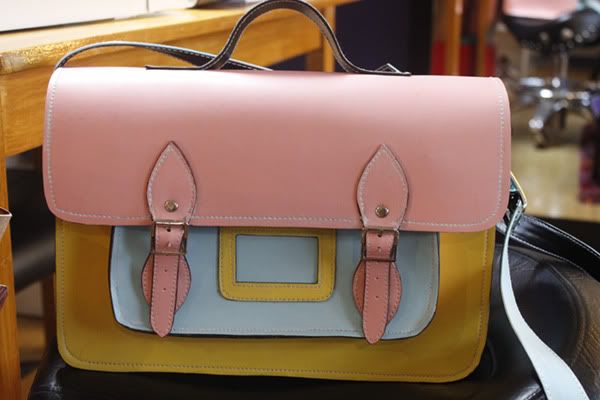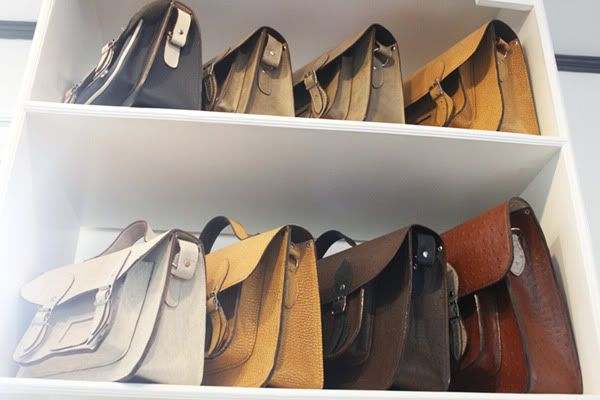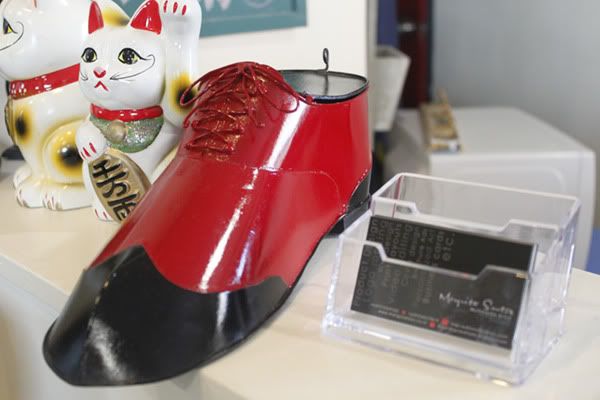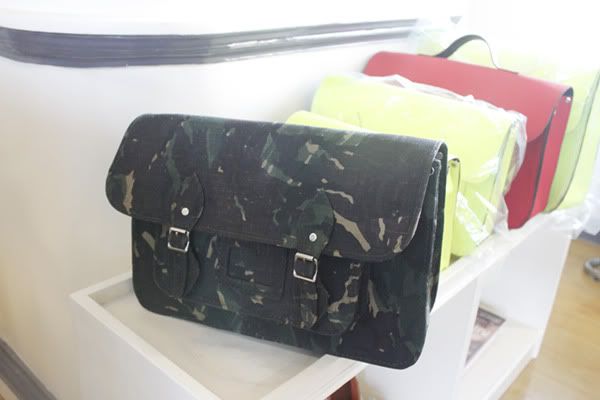 Say hello to this big beautiful mirror that I'm secretly in love with. Haha! The lighting here is just so perfect.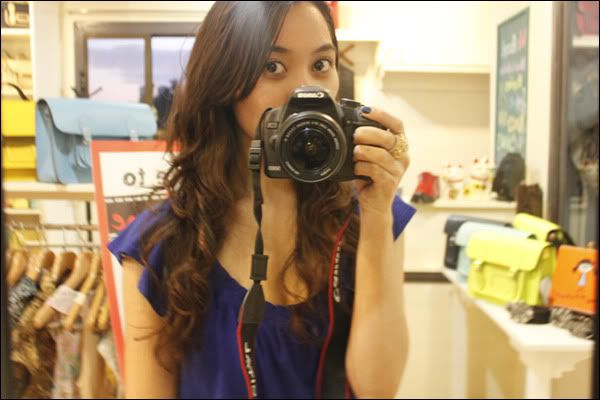 And in here we have a little corner for taking photos. ;p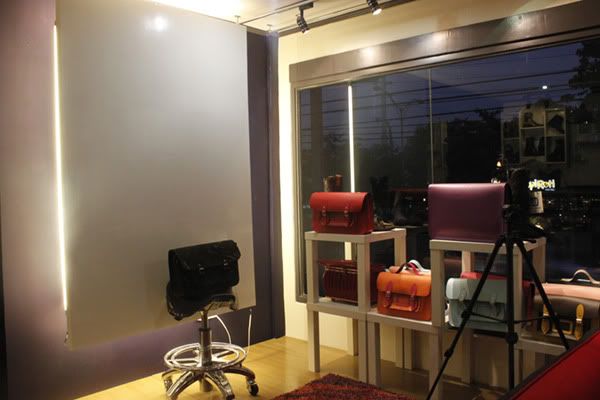 Hello, Studio Boheme's pet lizard! *waves* :) Also, check out those cool boots. You can have them made here in the store as well.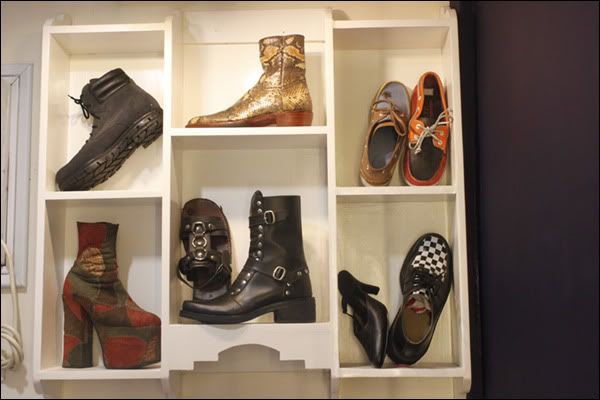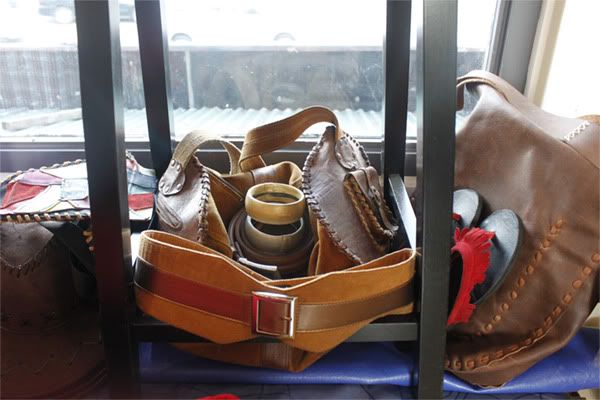 I had to lie down for
Char
to take pictures of these pretty shoes. The rug is very comfortable.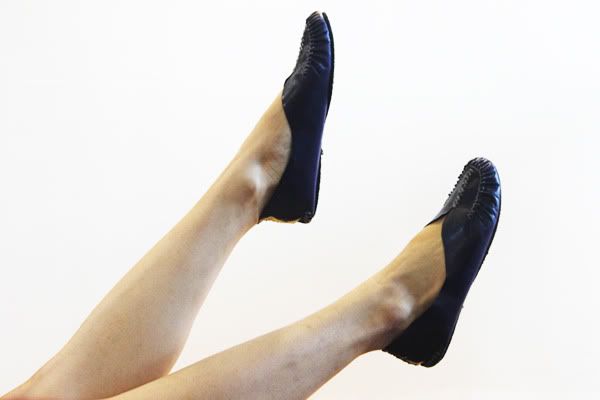 These shoes are perfect to bring when you want to trade your heels with flats after a long day. They're soft, light, and
very
comfortable! I highly recommend these. I'm thinking of getting myself a pair soon.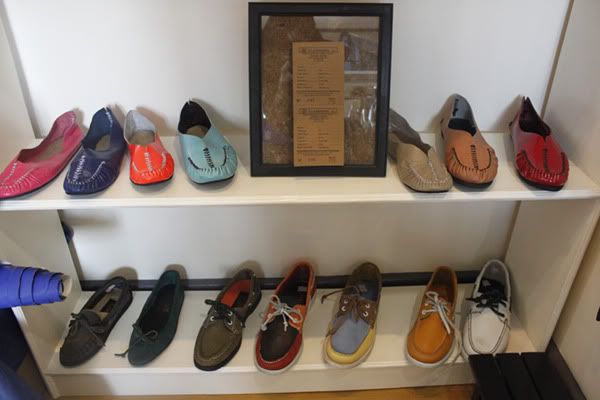 You can have shoes made in all sorts of colors and designs, too.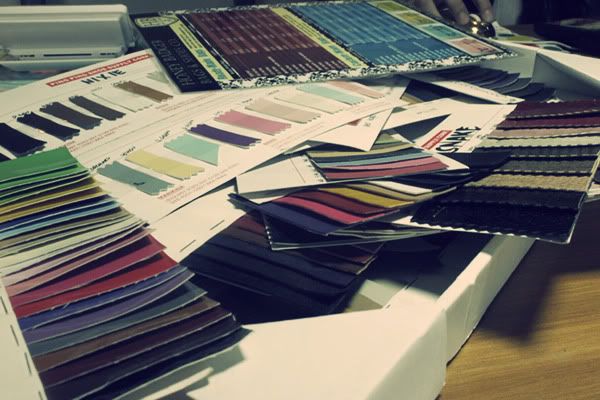 There are so many materials and colors to choose from!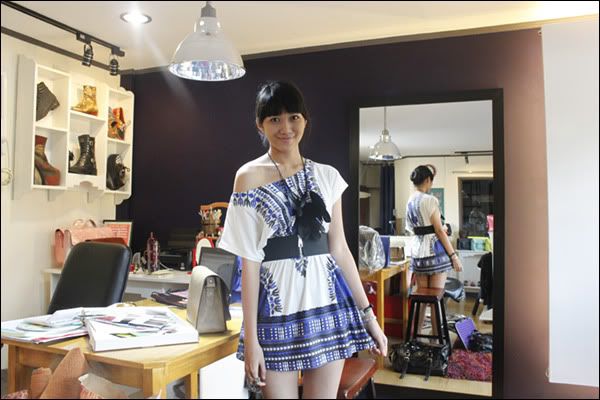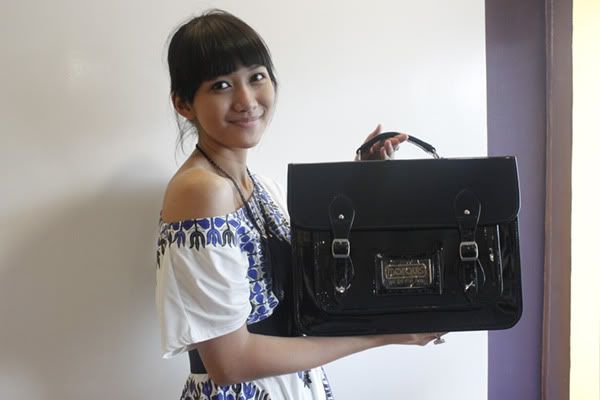 Hello, Char! ;D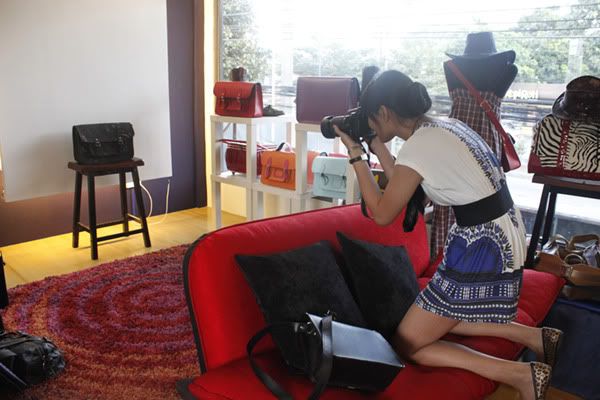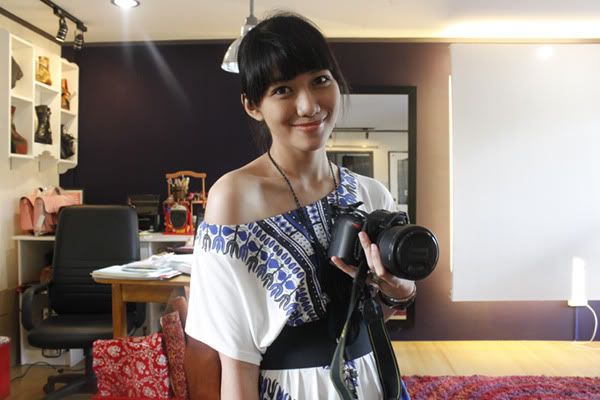 Char taking photos of the products for her blog.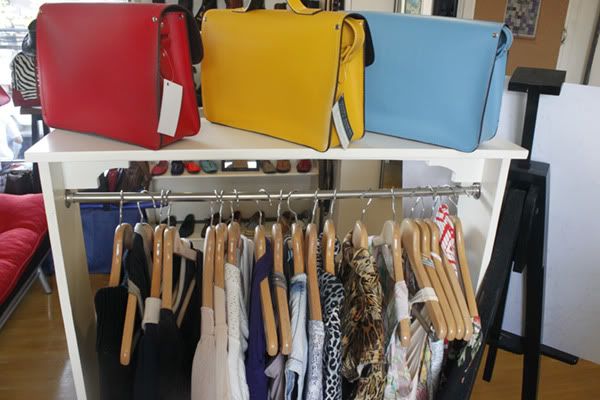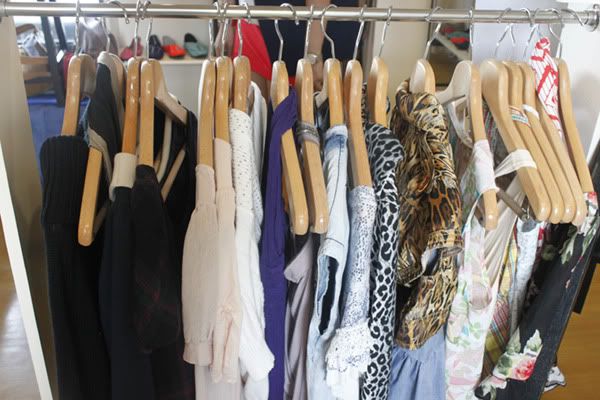 I love, love, love clothes! You can find beautiful, vintage pieces here in the store too.
On another note, Studio Boheme is also looking for young and passionate designers. Just email Marqui for information. :)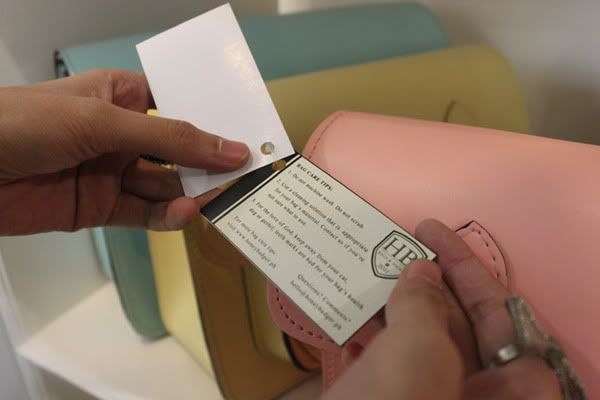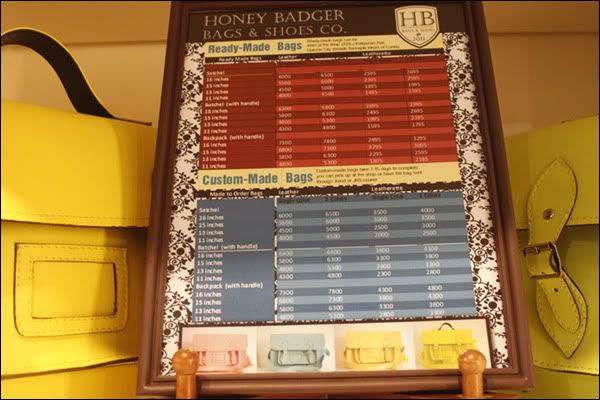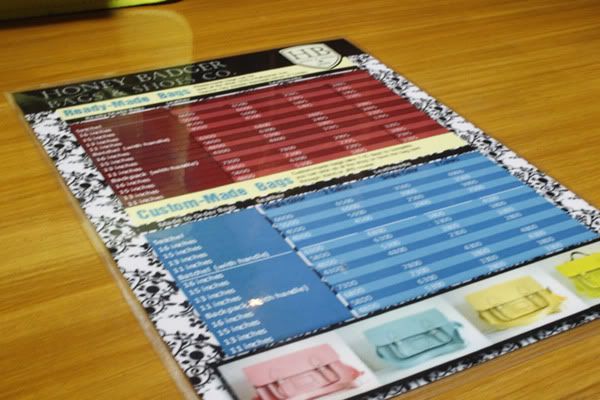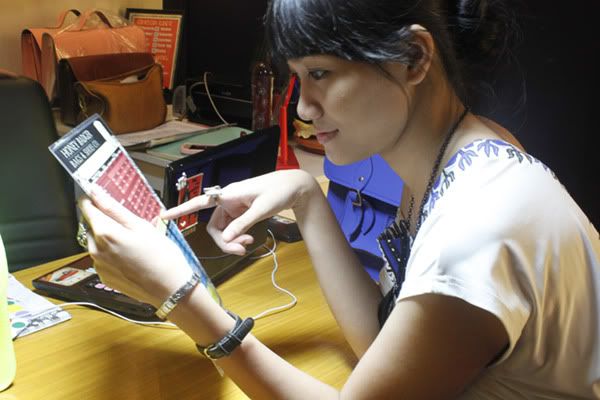 Watch out for
Studio Boheme
and
Charlene
's collaboration, which will be featured on Char's blog soon. :)
You can visit
Studio Boheme
at Katipunan Ave. It's between Tomato Kicks and Banapple, in front of Conti's. It won't be that hard to miss, trust me. ;) The store is open at 11am until 10pm, and you can come in on Sundays by appointment.
Thank you, Marqui, for being so nice to us. :) We hope to see you soon! <3