Now, the PdP camera straps are back with a new look! The neck strap has been overhauled by creating a bigger surface area to showcase more of the design, while still using the same neoprene material for cushioning and net foam for some "breathing space", as with the previous batch. Genuine leather straps are now utilized to connect the camera to the neck strap more securely as well. At the price of PhP 595 each, these camera straps are efficient yet more affordable than other generic-looking straps in the market.
This collection features five (5) new playful designs from illustrator-blogger Rob Cham (Imaginatiooooon), interns-turned-designers Joseph Velasquez (Off to Work and Elyenz) and Pat Manlapas (Etnik), and PdP's other half Gail Go (Streets of Manila).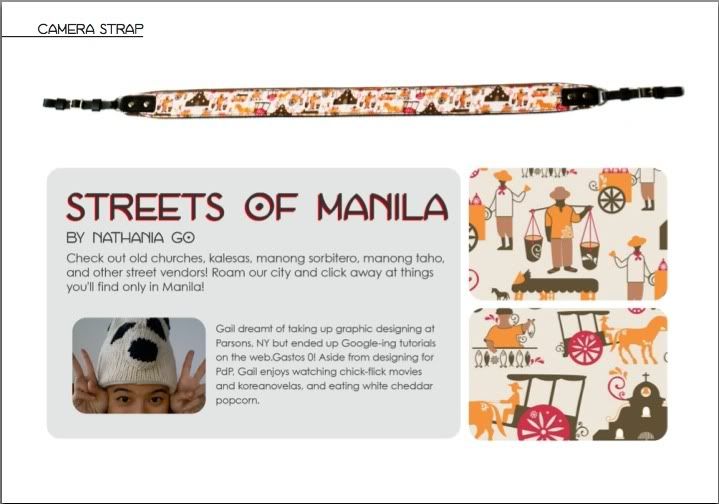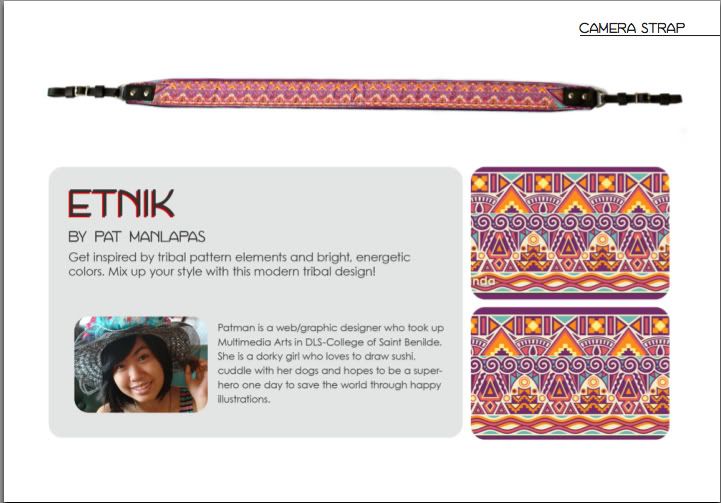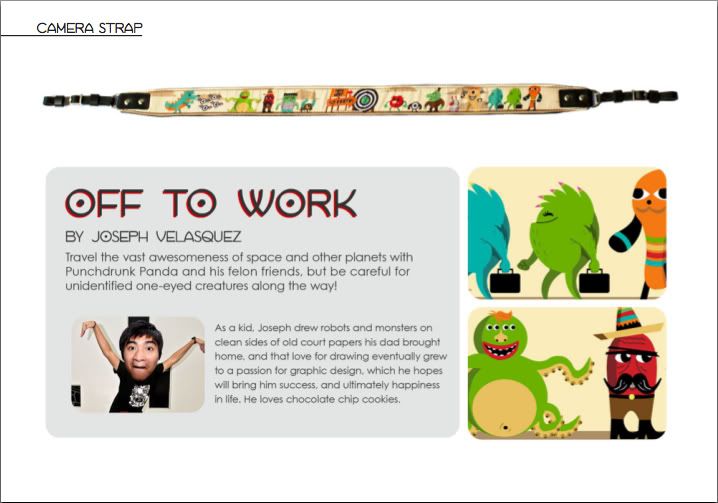 These straps are now available online at PunchDrunkPanda.com and at retailers Analog Soul (Trinoma) and Lapdance Bags (Trinoma). You can also visit PdP booths at the following bazaars: Luxe Bazaar II Terazzo (Nov. 19), St. James Bazaar at Ayala Alabang Village (Nov. 26-30), and Port 88 Bazaar at Megatent (Dec 11-12).

Punch Drunk Panda specializes in applying graphic designs on unconventional canvases such as laptop and iPad sleeves, laptop skins, camera straps, and men's and women's footwear. Learn more by logging on to
http://punchdrunkpanda.com
. :)