What have I been up to lately? Aside from ignoring all the failures I've had and struggling to wake up to each sunrise, mostly nothing at all. I was rewatching some scenes from The Oc last night, as insomnia paid me a visit once again, and I found it quite amusing that there is some uncanny resemblance to my life (recently) and Marissa Cooper's. I'd still settle for a Seth Cohen though, honestly, he's just so adorable.
"
Reality is what I make it. That is what I have said I believed. Then I look at the hell I am wallowing in, nerves paralyzed, action nullified — fear, envy, hate: all the corrosive emotions of insecurity biting away at my sensitive guts. Time, experience: the colossal wave, sweeping tidal over me, drowning, drowning. How can I ever find that permanence, that continuity with past and future, the communication with other human beings that I crave? Can I ever honestly accept an artificial imposed solution? How can I justify, how can I rationalize the rest of my life away?
"
-
Sylvia Plath
Anyhow, I'm praying for things to turn around, as everyone promises it would. It feels a bit hopeless to be filled with so much positivity when you're drowning in so much emotional crisis. I'm incredibly thankful I have genuine friends who remind me constantly that this shall pass, that I'm not alone in times like these, and for small conversations that make me happy despite the mess I'm in. I channel everything into writing (and much reading) lately, so you can say that
Unspoken Conversations
is definitely still on. =)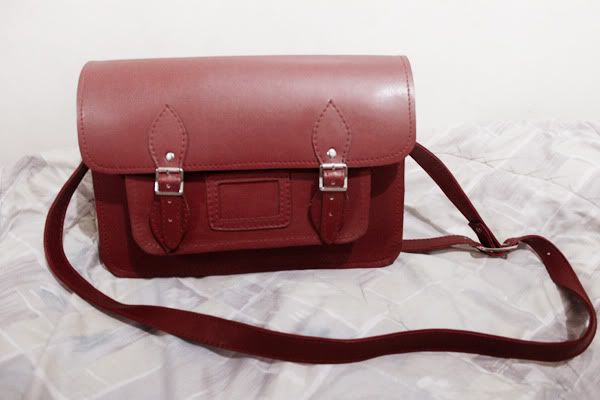 My lines for the stairs contest was chosen, so I won this beautiful satchel bag from Studio Boheme! I'm incredibly thankful. <3
Beautiful journeys begin with small steps
If you take another, there'd be no regret
In ribbons and curls, in all bags and shoes
Take a step forward; you've got nothing to lose
Love is all around. Love has a thousand faces
You're now closer to the most blissful of all places
There's joy in every corner, every smile, every thing
You'd be surprised with what upstairs would bring
You can travel the world and still wonder where you are
You can achieve all your dreams, if you'd go that far
So take the last step and you'll find gifts worth your while
In this part of town, everything's sure to make you smile!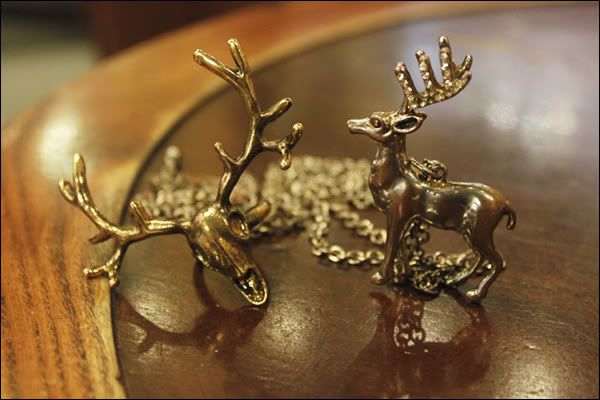 Bought a new stag ring to match my necklace because I have so much love for James Potter. /fangirluntiltheveryend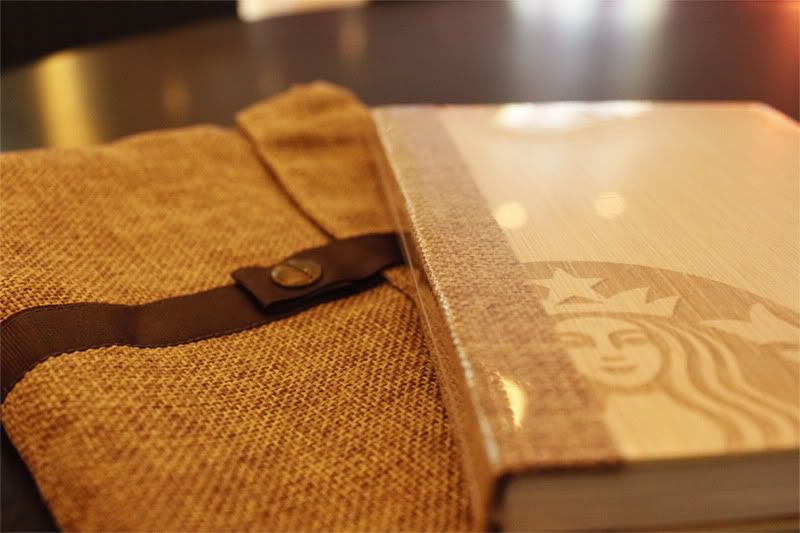 Aaand finally claimed my Starbucks planner for 2012. I'm getting rather fond of its handy size, but I have yet to figure out how I could fit all my notes every day in the given space.
Here's the facebook link

. :) Thank you so much, you guys.




I hope everyone's happy today.

"I shut my eyes and all the world drops dead;

I lift my lids and all is born again.

I think I made you up inside my head.

The stars go waltzing out in blue and red,

And arbitrary blackness gallops in:

I shut my eyes and all the world drops dead.




I dreamed that you bewitched me into bed

And sung me moon-struck, kissed me quite insane.

I think I made you up inside my head.




God topples from the sky, hell's fires fade:

Exit seraphim and Satan's men:

I shut my eyes and all the world drops dead.




I fancied you'd return the way you said,

But I grow old and I forget your name.

I think I made you up inside my head.




I should have loved a thunderbird instead;

At least when spring comes they roar back again.

I shut my eyes and all the world drops dead.

I think I made you up inside my head."

—

Mad Girl's Love Song, Sylvia Plath