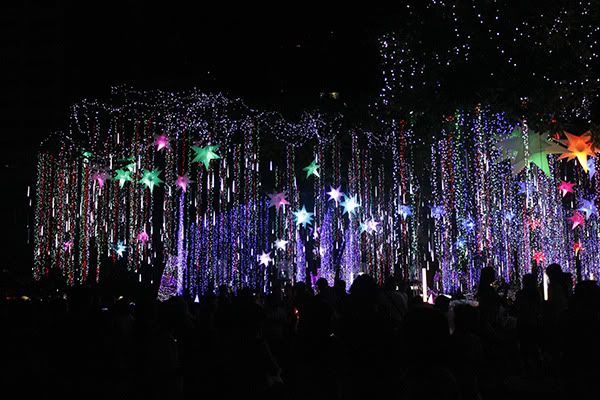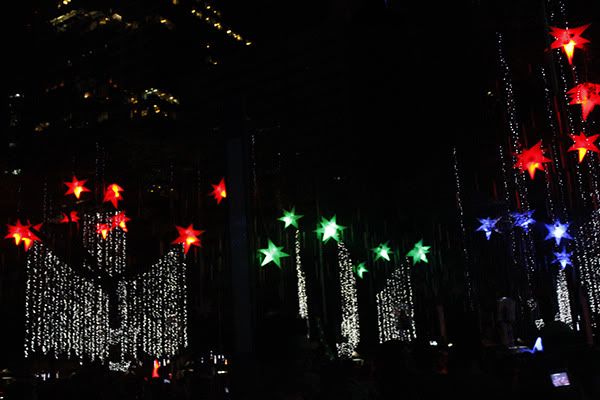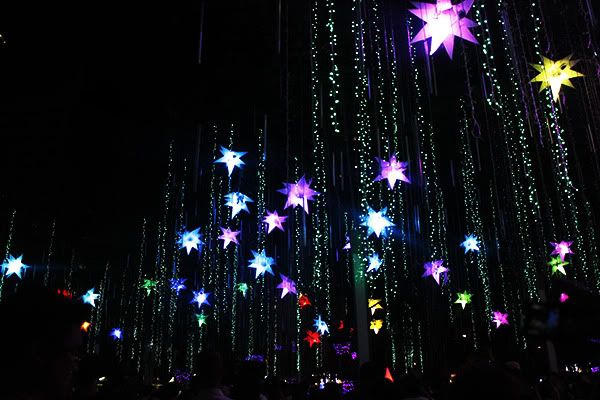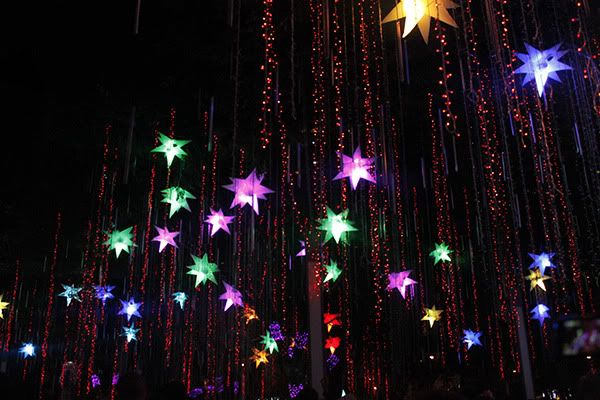 My mom took my younger brother and I to see the lights show in Ayala Triangle. The huge garden was embellished with all sorts of lights, which danced to different Christmas songs. The whole show lasted for about ten minutes or so. It was beautiful.
Then we welcomed the new year in Eastwood City. The fireworks display were amazing; my photos of them certainly did not do any justice. /it was my first time to shoot fireworks, so please bear with me.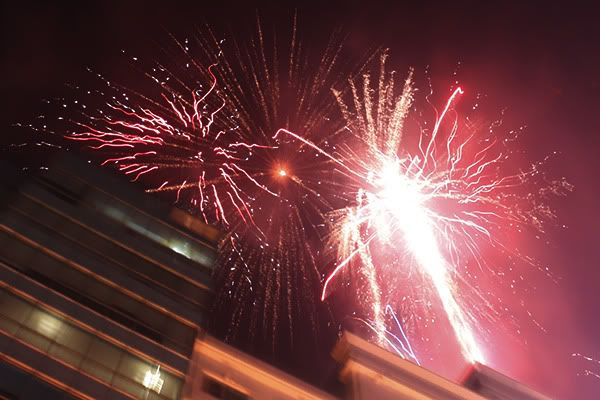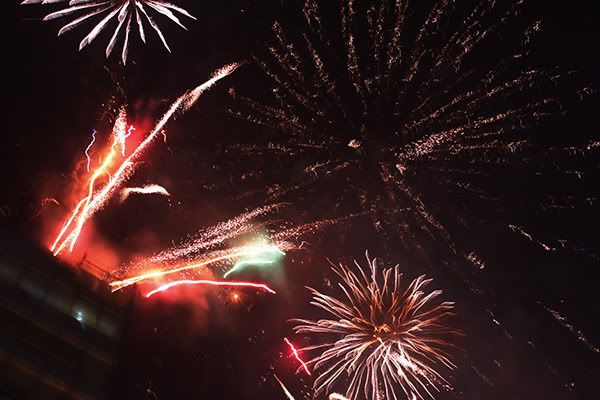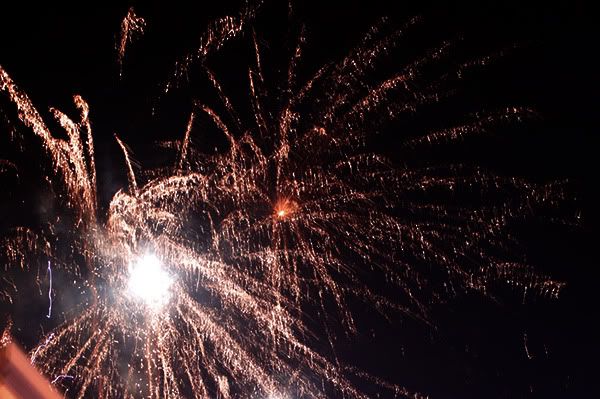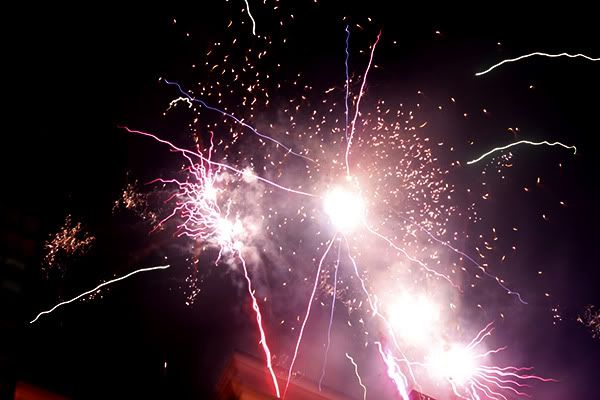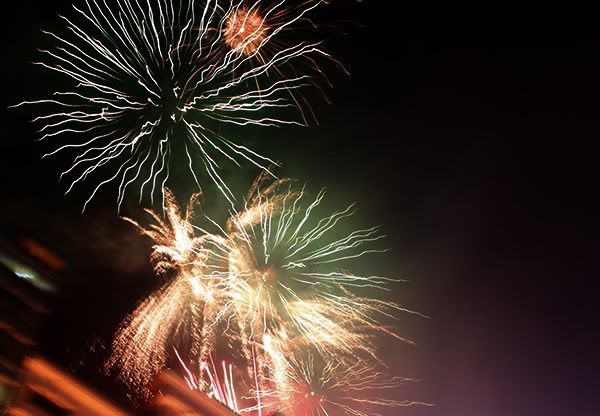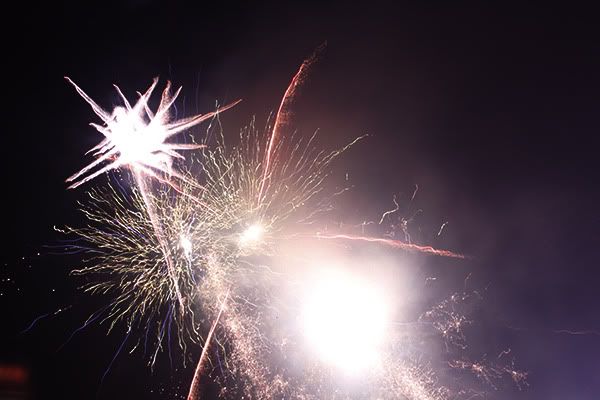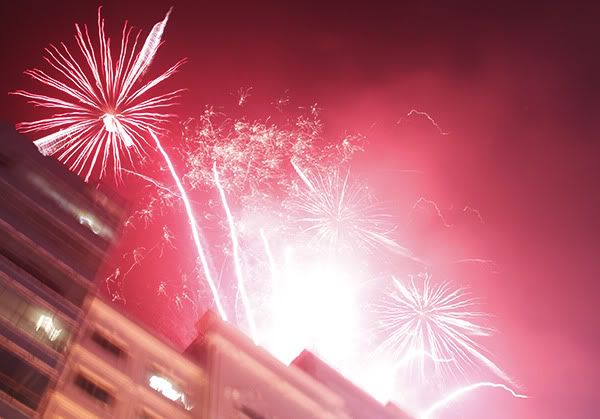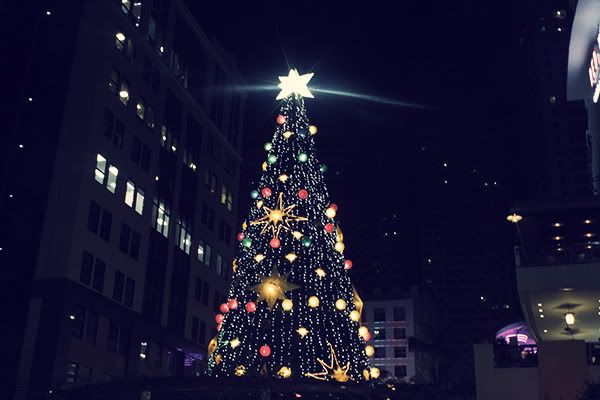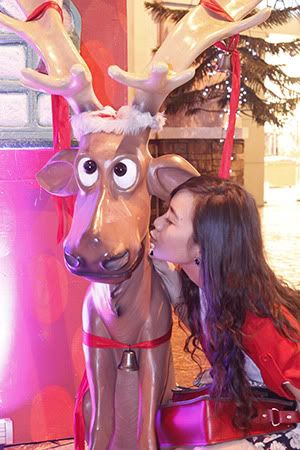 I found my husband, Prongs.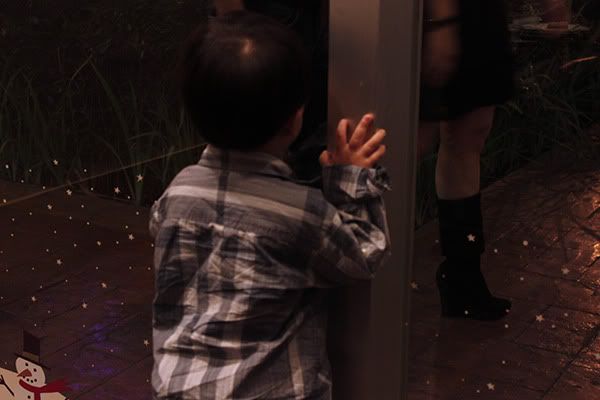 Adorable little kid in Coffee Bean and Tea Leaf waving to the passer by's.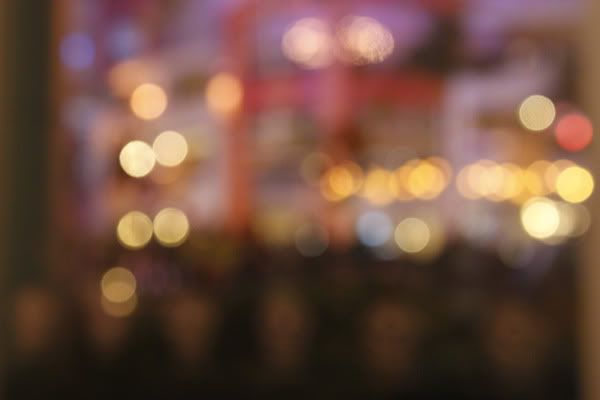 I have no projects for this year, which is quite sad. I'm aiming to read and write more often, though I'm a bit failing at the 'write' part. It's been endless days of staring at a blank age, hoping for words to find me. I channel most of my energy into finishing 1Q84, Haruki Murakami's brilliant masterpiece, since it's taking me quite some time to go through with it. Nonetheless, I'm savoring each and every page. Haruki easily made it to my favorite authors list.

I'd love to see/read your 366 projects if you have any! I'm thinking of having a Project 52. Hopefully I'd snap out of this writer's block I'm having soon so I could get started.
Have a lovely week, everyone. :)