Last week, Kisty invited us to watch a local noontime show (Showtime) with her live. The week was filled with firsts for me: shopping in Divisoria, riding LRT 1, getting to some unknown place that I've never stepped foot before in my entire life all by myself, and watching a live show. To be honest about the whole thing, I didn't expect to have as much fun as I did; it turned out to be a completely jolly experience, even though I had to avoid the cameras at all costs with Anna. It was a bit of a fail attempt, because I still got texts from some friends saying they saw me on television. Haha! Oh, well. I guess I just have to accept my short seconds of fame.

All photos credit to Kisty! :)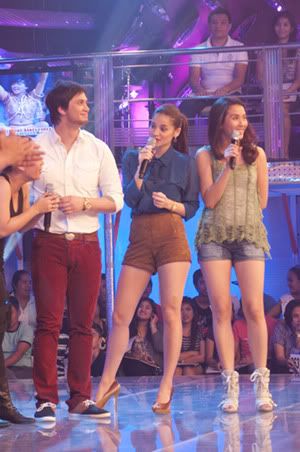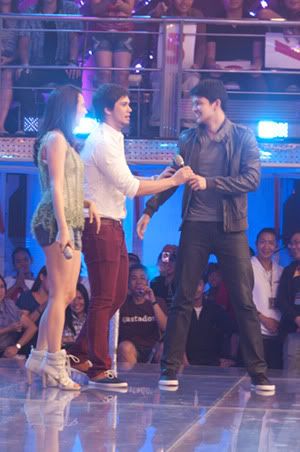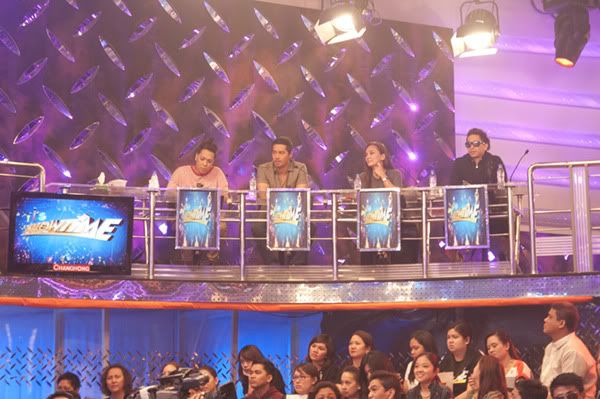 We were seated up front (like literally mere inches from the stage) and the moment I realized this, I clutched unto Anna and felt my knees buckle like jelly. Good lord. It was a good thing the dancers were always seated in front of us during their breaks, so the cameras didn't show us *that* much.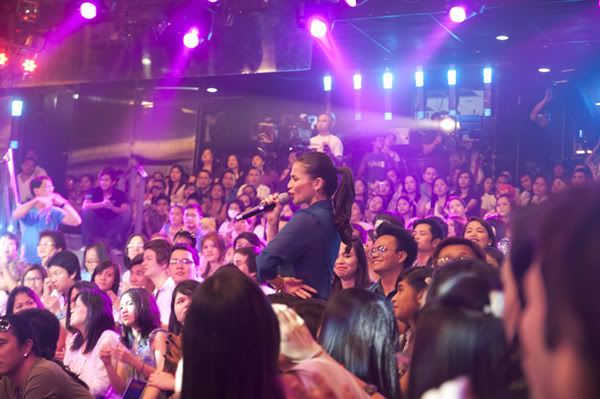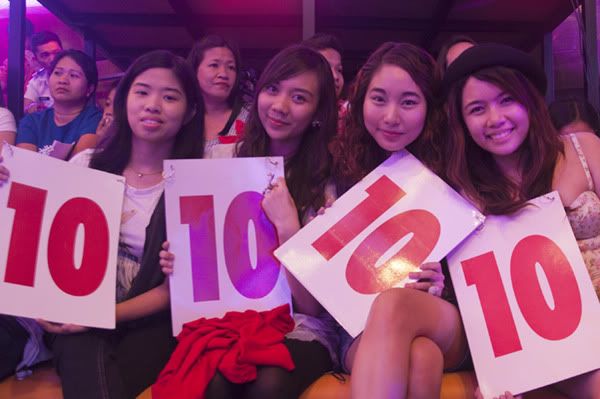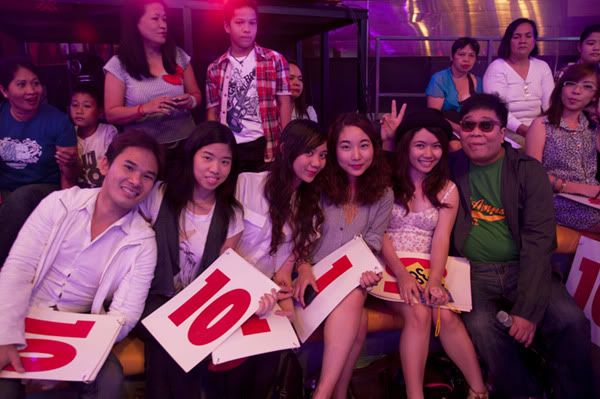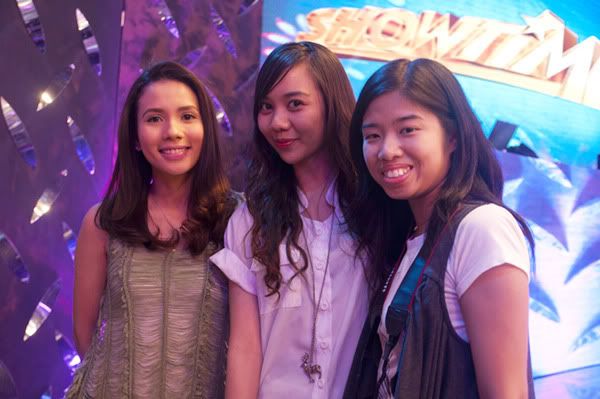 Yay! Thank you,
Kisty
for inviting us to watch it with you. And thank you to
Anna
and
Erika
for a fun-tastic, memorable day! I love you, girls! :)
PS. Rayver, you so kyot huhu I wish I was the one who caught your shirt
PSS. Rayver, you so kyot why is that huhuhu