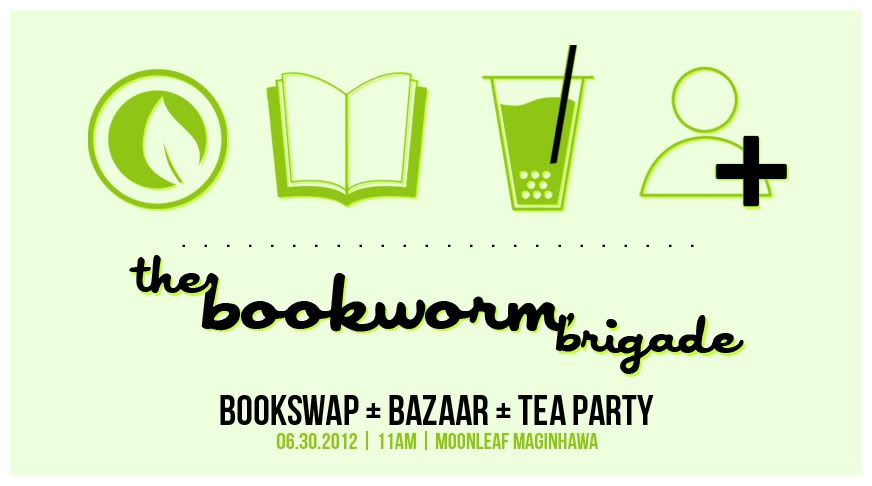 What: The Bookworm Brigade
Where: Moonleaf Maginhawa, UP Village
When: June 30, Saturday 11am-4pm
Hello, darlings who also adore books as much as I do. You all are welcome to join us this Saturday for a little get together of book swapping/trading and tea! :) We are also accepting textbooks and other educational books you can donate for a good cause, and books and magazines you wish to sell. Meet and hang out with fellow book lovers, share your favorite reads, and get to bring home new stories!
Bookswap
: swap your books, get one in exchange of one
Booktrade
: sell your books and magazines. (ceiling price is P100 for each book)
Bookdrive
: bring school books you wish to donate. We're partnering with Global Shapers by Anna Oposa for book donations.
Books free-for-all
: books you want to give away
We are also open for suggestions on what we can do on that day. You can tweet us (
@Jonver_David
,
@JonardManilaKid
,
@veritaserum_
) or
post on our wall
. :)
Official Event Page on Facebook

Thank you and we hope to see you there with your books! :)