I'd forgotten that I have yet to blog about one of the shows I attended at fashion week last season. Well, better late than never. This was, without a doubt, one of the most memorable shows I have been to. It must be odd for me to compare a fashion show to a Doctor Who episode, but to be honest, that's what it felt like. The whole show was an adventure, a time travel; each designer took us to completely different places at different times. It felt like the room was a huge time machine (or a Tardis, perhaps).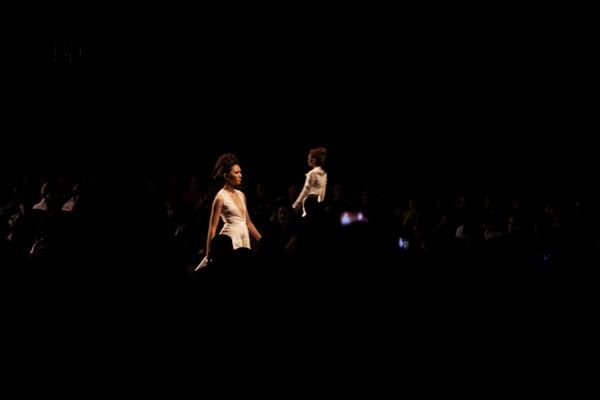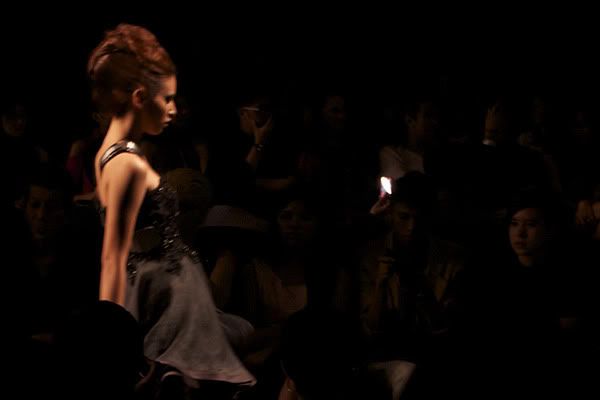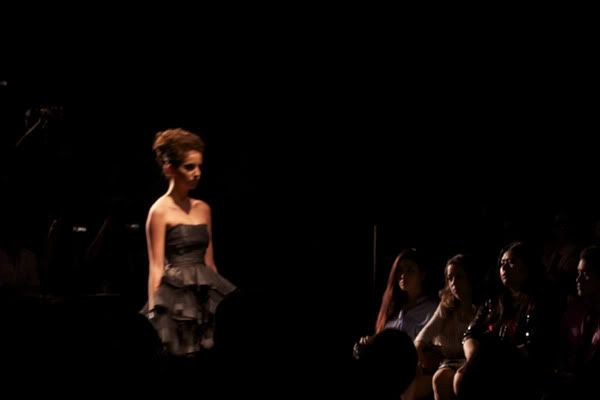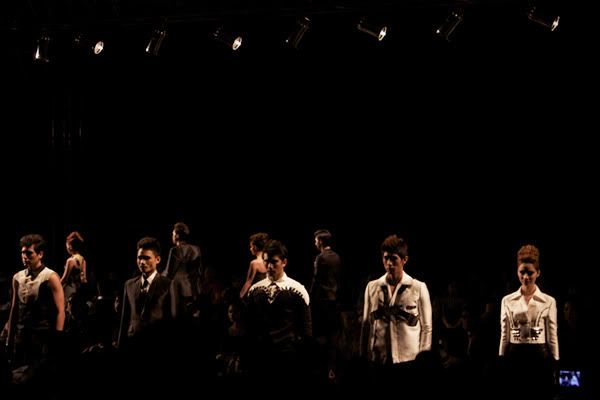 To say that I adore Avel Bacudio's collection is an understatement; the whole spectacle reminded me of Alice in Wonderland, only in the form of black and white. (Perhaps it's my love for Lewis Carol's story that does the talking). The moment the first ensemble was seen you'd feel as though you were put into a trance and disappeared into a completely different world, the same way Alice fell down the rabbit hole. The fusion of silvers and blacks and whites, along with embellishments and metals and the unique structures of the pieces---it was a fairytale for me. Avel has proven that his vision is impeccable; he took us into the future with this clothes. I definitely look forward to seeing more of his work in the next seasons.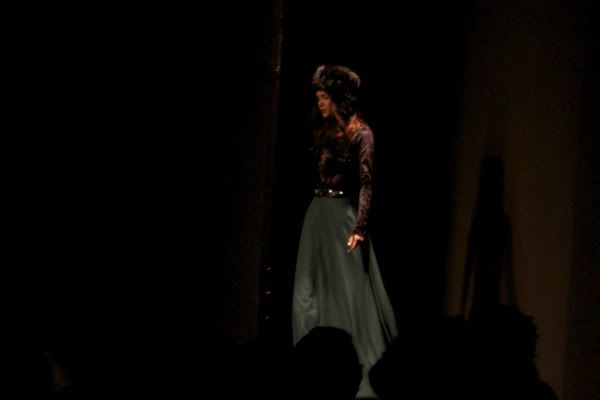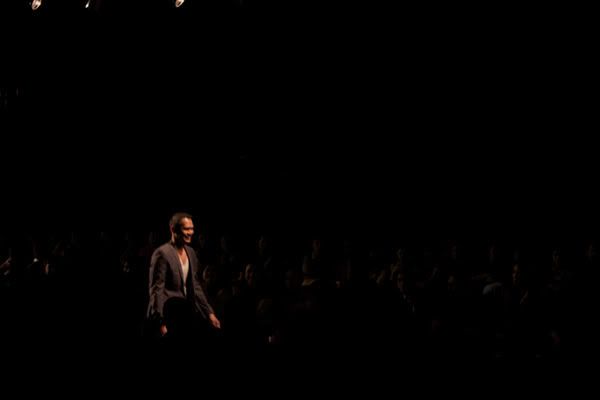 (photos from dianne)
While Avel took us to Wonderland, Chris Diaz started off with a winter Russian-esque feel into his collection: fur, greens, crimsons, the classic red lips, black gloves. From Wonderland to Winterland, from a futuristic feel to a slow rewind of the past.
And even a further rewind, as supermodel (and my forever favorite) Marina opens Eric Delos Santo's show with a disco 70's vibe. The whole collection was mostly inspired by the 70's, I think, with all the sequins and shiny garments that somehow resemble to a disco ball, accompanied with upbeat songs from the same era to which the models strutted to on the runway. It was enough to make the audience jump off their feet and dance.
Also, anything that Marina wears is breathtaking. Aah, she's such perfection.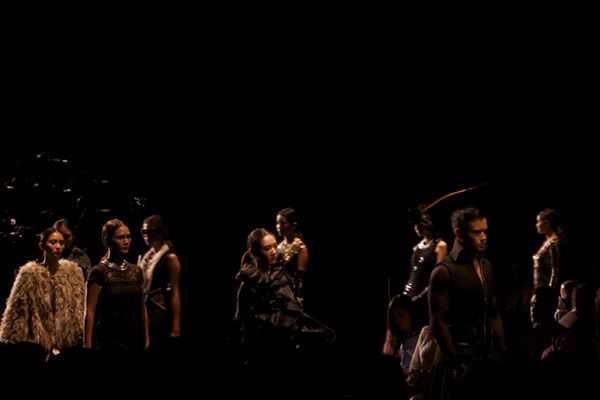 (photo from dianne)
Alas, we are taken into the old Hollywood glamour era, my personal favorite--the 20's and beyond. Pearls, fur, fancy hats, lavish garments galore. Very Midnight In Paris-like, with the headdresses, and if I'm not mistaken I think a Fitzgerald song was playing in the background (I have a rather hazy memory of it), lace, sparkly pieces, shades that remind me of Jean Shrimpton and Chanel. Raoul Ramirez showed us his take on old glamour, only with a modern twist of black leather gloves and high heeled black boots.
And just adding that I love, love, love pearls and big bows.
The designers themselves! Congratulations! :)
Linking StyleBible.Ph's gallery for close ups and details from the runway (because my camera was acting up that night and most of my photos are either blurry/beyond saving), so you guys could see. :)