I've always adored books since I was young; the fresh feel and smell of pages old or new, pretty book covers and illustrations, the mere thought of seeing someone's journey in a different world, life and taking them all into your heart. Reading has always been my way of escaping reality, I love the feeling of getting completely lost in a story or two. I fall in love with fictional characters a bit too often for my own good; I journey with them, I sympathize with them, I laugh and cry with them. It's a wonderful feeling, being completely immersed in a book, and it's something that I will never be tired of until I wither away.
So naturally, a day of nothing but book swapping/sharing, tea and talking with fellow bookworms was, to put it simply, joyful. The Bookworm Brigade was exactly that---people came in, swapped their books, got free magazines, enjoyed a cup of tea and mingled with other book lovers. There was also a book drive wherein people could donate books to Global Shapers. Yay for small successes, as the day was blissful and perfect. It was a great way to end June and welcome July. :)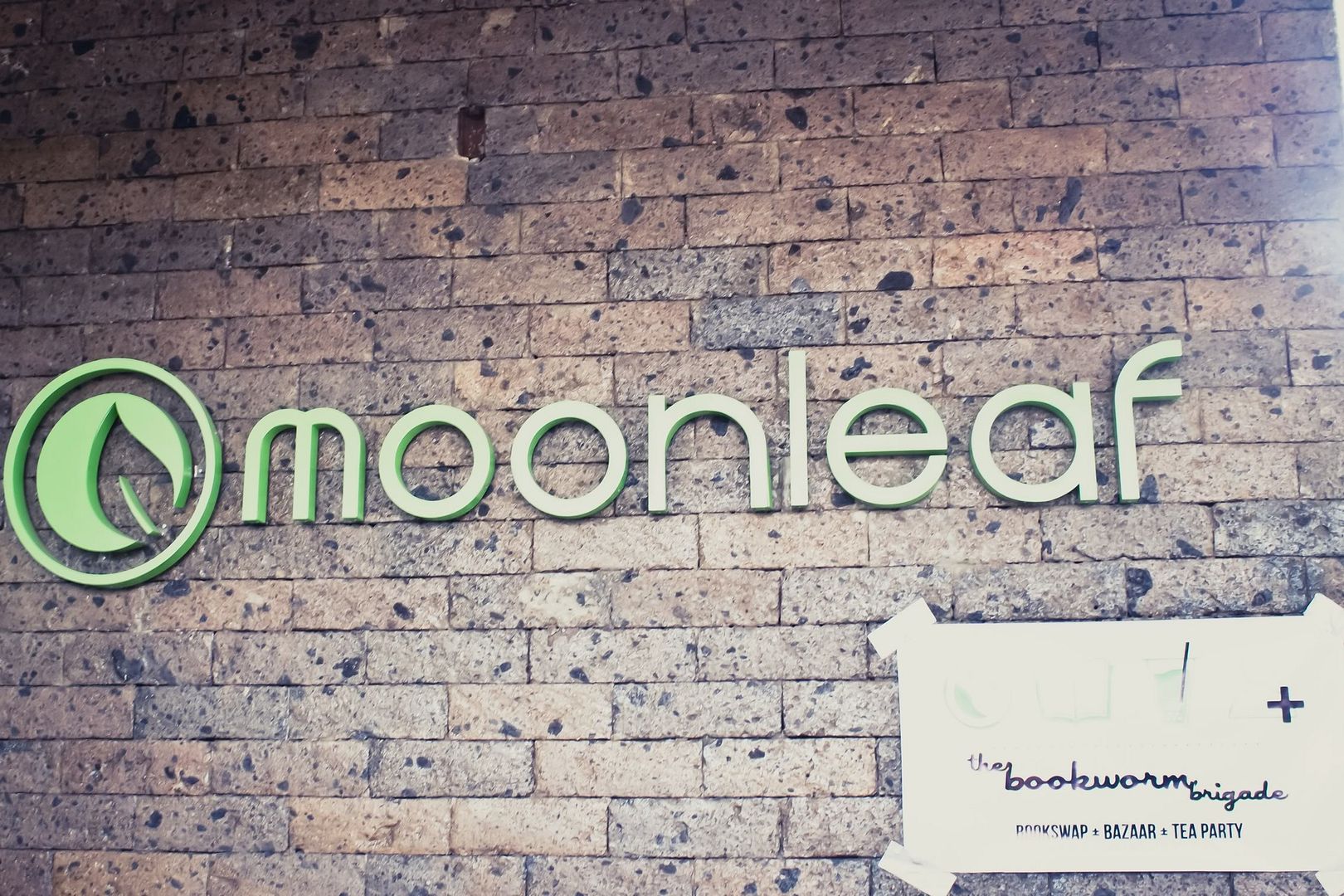 It all started with a few exchange of tweets and jokes, really. Jonard and Jonver were thinking of swapping books instead of buying new ones. It was Jonver who first thought of making the whole thing an event for fellow book lovers who want to trade titles as well. Soon, an event page was made (we have no name for the whole thing yet) and we started inviting people who could be interested to come. As soon as we had a name (it took a while and we all came up with the lamest titles at first), it all started to be a lot more official.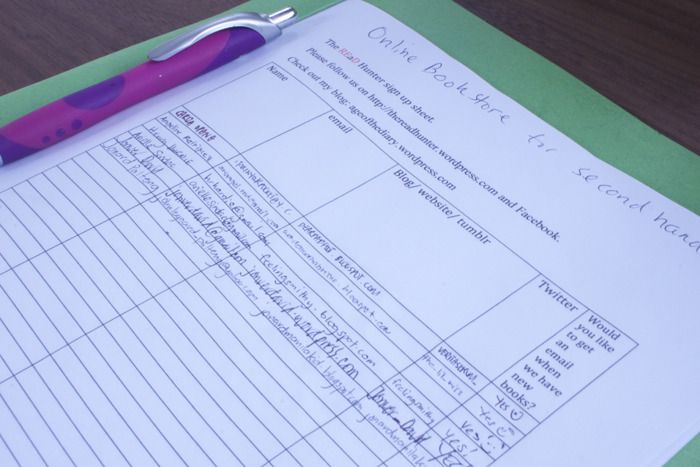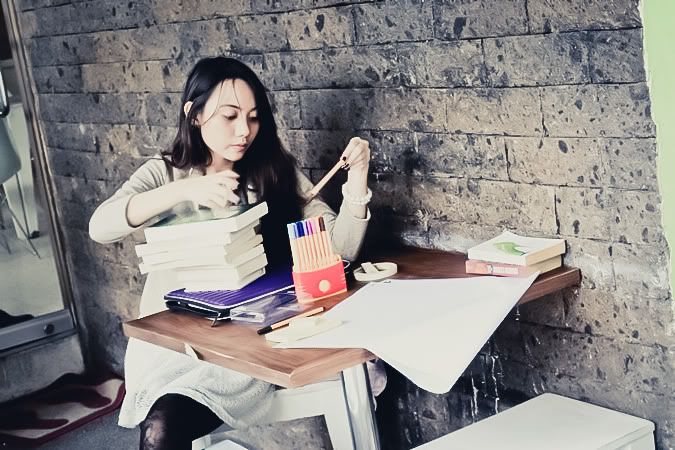 I wasn't able to count how many books I ended up giving away. There was, to be honest, a pang of regret and a wave of nostalgia to see some of them go. I felt like I should hold on to some memories I've had with these books (believe me, I have a really unhealthy relationship with fictional characters). However, it still felt rather nice to share stories you've loved to other people. It was hard to let them go, but nonetheless I was happy to take home new friends. I knew that some people would probably enjoy the stories or relate to them in some way and treasure them like I did, and then it felt like passing on something beautiful to someone else. So there may be regrets, yes, but there was also relief with the thought that letting go gives way for something new. There's always room for new ones, new memories, new beginnings.
these lovely girls told us we made their day :)
Jasmine :) You can check out her online shop for books here.
Aside from overflowing books and tea, meeting fellow book lovers was the cherry on top that day. So once again, thank you to everyone who came! :)
We're all extremely grateful (honestly couldn't say this enough) to everyone who came and supported the cause. Huge shoutout to my college friend
Jian
, who donated so much books for Global Shapers! You are wonderful. And thank you so much to Moonleaf, to Global Shapers, to BBs
Jonver
and
Jonard
, and to everyone who came and swapped and donated. :)
We definitely hope to do this again soon, so we'd love to hear ideas and suggestions from you. :)
Like The Bookworm Brigade Facebook Page
Jonver's Blog | Jonver's Twitter
Jonard's Blog | Jonard's Twitter
My Twitter